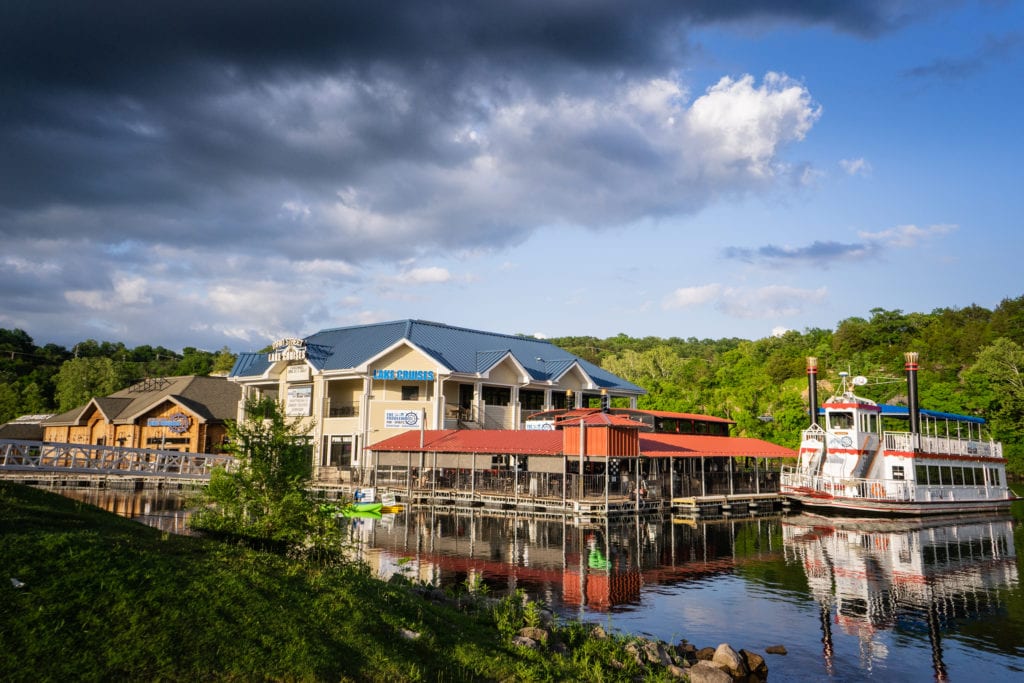 The Paddlewheel, on Main Street Marina is the best place to take in the beauty of Lake Taneycomo dockside while enjoying great food and drinks!
Enjoy an amazing hand-crafted drink from one of our amazing Bartenders and let our friendly and professional service staff take care of you by the water, or in our spacious TV room, while you take in everything unfolding around you. Select from many delicious food choices made for you in our scratch kitchen. Check out our menu online.
During the day you have the opportunity to take in some of the most beautiful scenery The Ozarks has to offer. At night, The Paddlewheel brings you some of the best entertainment that the region has to offer. Rock The Dock with us at Branson's LARGEST Nightclub!
Enjoy our gallery of selected pictures in addition to shots from the photobooths at some of our parties! We look forward to seeing you soon at The Paddlewheel!
Enjoy some shots of some of the beauty along Lake Taneycomo around The Paddlewheel.
You won't find better music and entertainment in Southwest Missouri. Come PARTY with us at Branson's LARGEST Nightclub!
Enjoy you favoite sports teams on our 200 inch big screen! We do our share of partying in their as well!