Wheel of Inebriation Branson Con 2019 at The Paddlewheel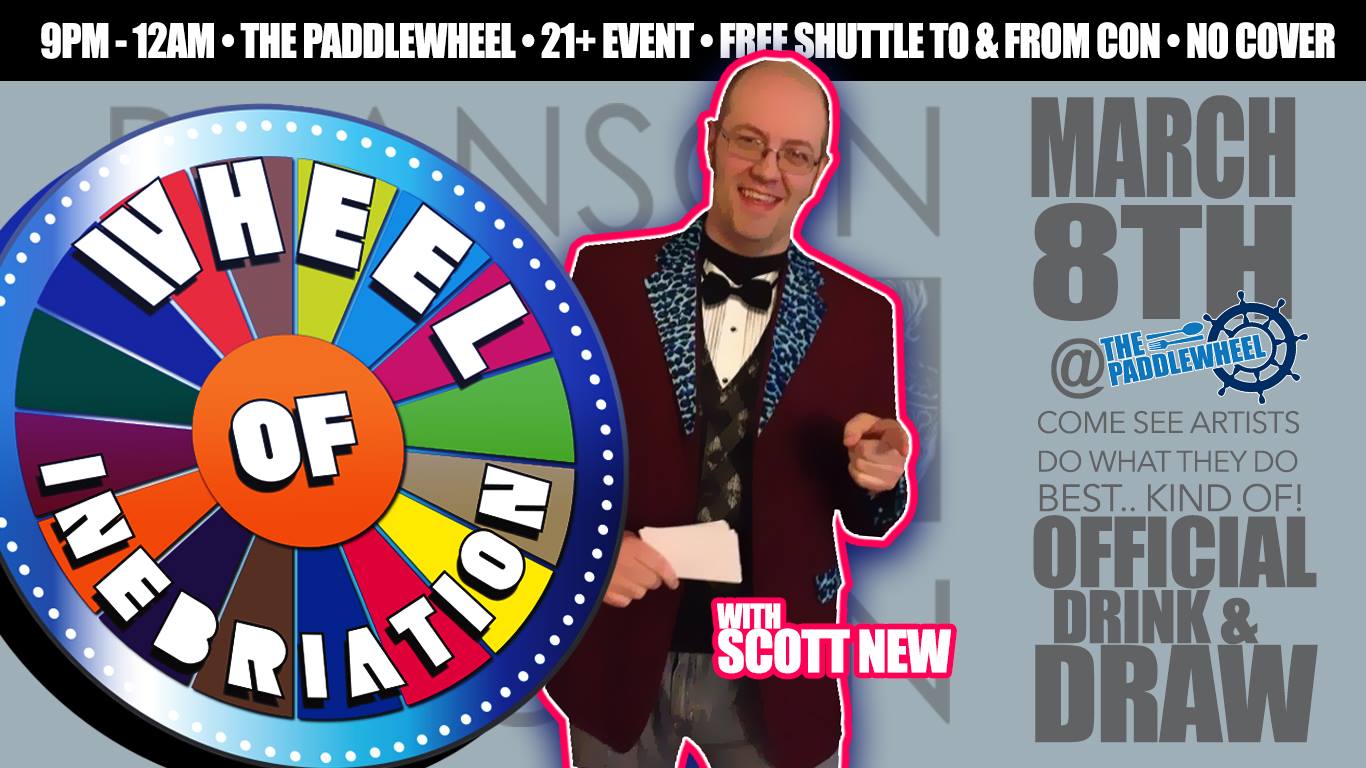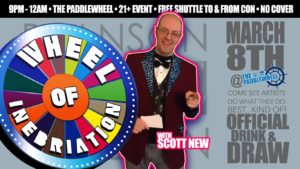 Professional artists at BransonCon will take audience requests for drawings suggested by the audience. These fabulous drawings are auctioned off for charity.D id we happen to mention that these artists will be given copious drinks to add to the level of difficulty?
It's going to be a great time with awesome people for an amazing cause.