The Paddlewheel offers a unique setting on Lake Taneycomo at the Branson Landing. We are dedicated to bringing the best customer service and experience around. We strive to make your trip to The Paddlewheel a memorable one in Branson. Everything from fire pits, outdoor seating, new menu items, a theater room for games and a 200-inch monster screen TV and more. We also feature live music with some of the best talent this area has to offer. If you're a local to the area or in Branson on vacation, there is certainly something for everyone to enjoy at The Paddlewheel.
Check us out on Facebook or Youtube!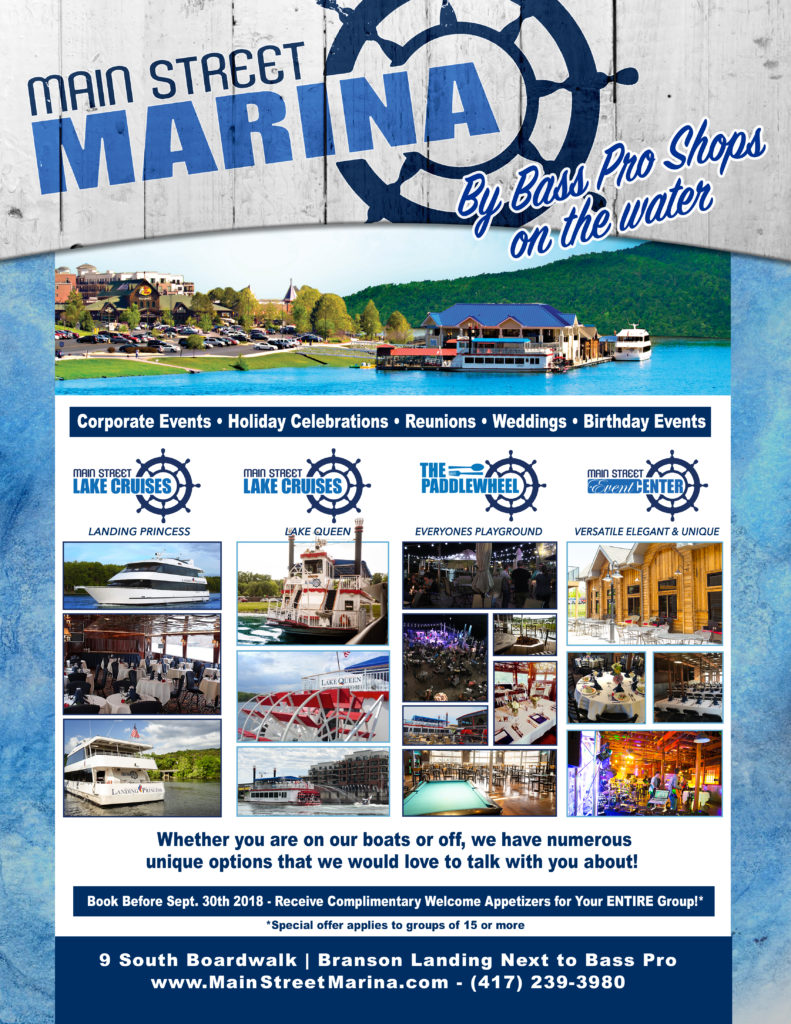 We're looking forward to seeing you at the coolest place on Lake Taneycomo!
For more information about The Paddlewheel please call 1-417-239-1324. If you would like to send an email to Larry & Lianne Milton, the owners of Main Street Marina please feel free to do so via Larry@MainStreetLakeCruises.com