The Paddlewheel Lakeside Restaurant
Looking for the best lakeside restaurant in Branson, Missouri? Main Street Marina invites you to The Paddlewheel! The Paddlewheel isn't just a regular lakeside restaurant either. You'll also find exciting events several nights a week when you visit us. Here, you can find out more about The Paddlewheel and take a look at all the attractions available through Main Street Marina.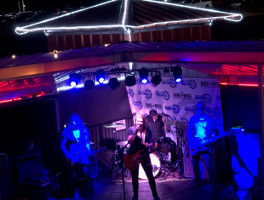 Rock The Dock
The Paddlewheel offers shows from select musicians and all kinds of other talented performers from the Midwest Region. We put on several live shows a week at our lakeside restaurant on Lake Taneycomo in Branson, Missouri.Take a look at our events page to see what shows are coming up. Our events can sell out fast, so make sure that you book any tickets or places required in advance so you don't miss out! Come out and see how we Rock The Dock!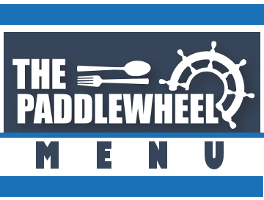 Fabulous Food and Drinks
Want to sample some of the best food in Branson? Then the lakeside restaurant at The Paddlewheel is unmissable! With delicious food and handcrafted drinks made fresh for our guests, there will always be something you're sure to enjoy. In addition to entrees, we also have a wide selection of appetizers for small groups, sandwich combos, soups and salads, and some truly unique desserts. Take a look at our current menu.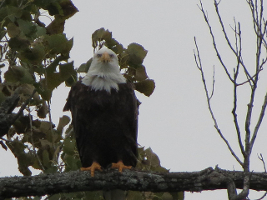 Spectactular Views
Lake Taneycomo is one of the most beautiful parts of Branson. In fact, it's one of the most beautiful areas in the whole Midwest, and there's no better place to see it than The Paddlewheel. From our lakeside restaurant, you can watch the wildlife on the lake while you enjoy the best in Branson dining and a selection of refreshing drinks. Take a look at our selection of photos from past events to get a taste of what's on offer.
Book Your Evening at The Paddlewheel
Ready for a great night at a spectacular lakeside restaurant? Head over to the contact page to get in touch with The Paddlewheel today, or give us a call (417) 239-1324. If you would like to send an email to Larry & Lianne Milton, the owners of Main Street Marina, please feel free to do so via Larry@MainStreetLakeCruises.com.
You can also browse our calendar of upcoming events to see what's happening later this year. The Paddlewheel is a unique Branson experience that you don't want to miss, with fire pits, outdoor seating, a theater room and much, much more.
Joshua Quick

It's a fun relaxing environment, where we treat you like Family, except we clean up after you!!! 😁 lol So... read moreIt's a fun relaxing environment, where we treat you like Family, except we clean up after you!!! 😁 lol So come get your Thrill at the Paddlewheel!!!

Angela D.

My family ate here prior to getting on the paddle boat for a tour.  I had the Summer Berry salad.... read moreMy family ate here prior to getting on the paddle boat for a tour.  I had the Summer Berry salad. It was the best food I had in Branson. Hands down. The berries were perfect. Strawberries, blueberries and raspberries all at the peak of freshness.  The dressing was to die for and the lettuce was on point. No chemical taste or anything. Obviously fresh. The waitstaff was amazing!  My oldest had a chicken strips and they were perfect, my middle had a salad and she loved and my youngest had a burger and he ate in seconds. Amazing food. The drinks were great too!  Loved them. Hidden gem of you ask me!

Tammy W.

Awesome environment and wonderful music!! Great time with the family. We went on a Sunday expecting it to be slow... read moreAwesome environment and wonderful music!! Great time with the family. We went on a Sunday expecting it to be slow and a dead crowd. We got there around 7 PM, and it was completely opposite. Lots of people out ready to have a great time.

Colleen Walsh

We have visited the Paddlewheel several times and absolutely love it!! Everything from the location, to the venue, the food,... read moreWe have visited the Paddlewheel several times and absolutely love it!! Everything from the location, to the venue, the food, and the service is absolutely top notch. A definite must when visiting the Landing!!

Michael A.

Great food and a great place for adult fun while in Branson.
The food is great. Mostly bar type food but... read moreGreat food and a great place for adult fun while in Branson.
The food is great. Mostly bar type food but well executed.
The bar staff is fun and easy going and very welcoming. Around 8pm the music starts and the fun begins.
Great rotation of live bands and a cool place for locals to mix with vacationers